I loved connecting with Whitney Hanson and hearing her path to publishing. Originally independently published, Whitney caught the attention of an acquisitions editor at Penguin Random House after achieving, what Borat would call, great success on TikTok. She has a great story and I'm so glad she let me uncork it with her.
Meet Whitney Hanson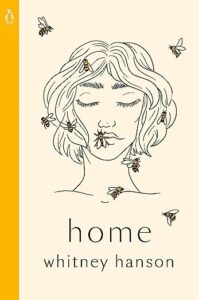 Whitney is a poet and through her vulnerability and authenticity, she has connected with thousands of readers and adamantly believes that poetry is not a dead language; rather it is the key to unlocking true vulnerability which leads to deeper connection with one another. She joined me on Uncorking a Story to talk about her latest collection, Home.
Key Topics
00:00:00 Introducing Whitney Hanson
00:02:32 Discovering Writing as A Personal Outlet
00:07:29 The Challenge of Finding an Agent
00:09:49 Rejection's Impact on Confidence and Creativity
00:12:58 Book Resonates with a Wide Range of Grief and Loss Experiences
00:15:23 The Danger and Importance of Vulnerability in Writing
00:18:53 Writing and Poetry Connecting People and Combating Loneliness
00:20:48 Unrealistic Expectations on Social Media
00:22:12 The Impact of Social Media on Book Deals and Personal Challenges
00:26:07 The Origins of the Book Cover Art
Buy Home
Amazon:https://amzn.to/3JICDaL
Bookshop.org: https://bookshop.org/a/54587/9780143138006
Connect With Whitney
Website: https://www.whitneyhansonpoetry.com/
TikTok: https://www.tiktok.com/@whitneyhansonpoetry
Instagram: https://www.instagram.com/whitneyhansonpoetry/
Pinterest: https://www.pinterest.com/whitneyhansonpoetry/
Connect with Mike
Website: https://uncorkingastory.com/
Youtube: https://www.youtube.com/channel/UCSvS4fuG3L1JMZeOyHvfk_g
Instagram: https://www.instagram.com/uncorkingastory/
TikTok: https://www.tiktok.com/@uncorkingastory
Twitter: https://twitter.com/uncorkingastory
Facebook: https://www.facebook.com/uncorkingastory
LinkedIn: https://www.linkedin.com/company/uncorking-a-story/
If you like this episode, please share it with a friend. If you have not done so already, please rate and review Uncorking a Story on Apple Podcasts, or wherever you get your podcasts.