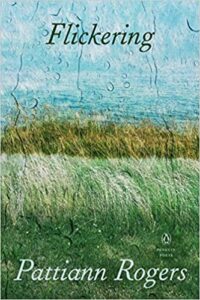 Pattiann Rogers has published fifteen collections of poetry and two book-length essay collections, The Dream of the Marsh Wren and The Grand Array: Writings on Nature, Science, and Spirit. She is the recipient of two NEA grants, a Guggenheim Fellowship, a 2005 Literary Award in Poetry from the Lannan Foundation, and the Distinguished Alumni Award from the University of Missouri, College of Arts and Sciences. In 2018 she was awarded the John Burroughs Medal for Lifetime Achievement in Nature Poetry. She joined me on Uncorking a Story to talk about her latest collection, Flickering. 
Buy Flickering
Amazon: https://amzn.to/3AptTkN
Bookshop.org: https://bookshop.org/a/54587/9780143137665
Connect With Pattiann
Website: https://www.poetryfoundation.org/poets/pattiann-rogers
Connect with Mike
Website: https://uncorkingastory.com/
Youtube: https://www.youtube.com/channel/UCSvS4fuG3L1JMZeOyHvfk_g
Instagram: https://www.instagram.com/uncorkingastory/
TikTok: https://www.tiktok.com/@uncorkingastory
Twitter: https://twitter.com/uncorkingastory
Facebook: https://www.facebook.com/uncorkingastory
LinkedIn: https://www.linkedin.com/company/uncorking-a-story/
If you like this episode, please share it with a friend. If you have not done so already, please rate and review Uncorking a Story on Apple Podcasts, or wherever you get your podcasts.