A Story About Encouragement 
There are times in life when we want to break out and try something new. There are other times when we need the support of others to help get through a bump in the road. In both scenarios it's important to ask, who's in your corner? 
Host & Guest
Mike Carlon
Pat Oates 
 Resources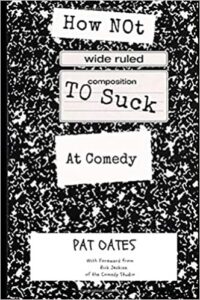 Last night I got a text from my cousin Danny who told me that he was watching It's a Wonderful Life and that sparked a memory of a piece that I had published in my local paper, The Stamford Advocate, eight years ago which was entitled The Gift of Encouragement.
If there has been any year where we need a healthy dose of encouragement, it's 2020. I decided to reflect on it a bit more in this episode.
Listen in as I reflect on how important encouragement is and how we all can do a better job encouraging others. The cliff notes are below:
Look around and see who's in your corner. If you surround yourself with people who encourage you, you will find the motivation to pursue your interests and, who knows, maybe do great things. Conversely, if you have people in your life who make everything about them, it's time to make some decisions about the role they will continue to play in your life.
Providing encouragement is a gift that keeps on giving. It doesn't cost you anything and it can make a tremendous impact on someone's life. I am sure that, if you look around, you'll identify people in your life who could use the gift of encouragement, so please consider giving it!
Actions speak louder than words. Remember, encouragement can come in the form of verbal support but it's most meaningful when there is action behind it. Don't just tell someone that you encourage them to do X/Y/Z, but find a way to show your support. If a friend is a musician, go to their shows (ditto with comedians). If they want to be a writer, show your support by asking to read their work. If they are eager to re-enter the worksforce, ask to help them with their resume. The possibilities to show your support are endless.
I mentioned in the recording that I have a friend who could use a little encouragement. Chris Hart is one of my oldest friends and is on the transplant list for a new liver. My brother and I have started a Go Fund Me campaign for him as he and his fiancee Erin have exhausted all of their savings to cover the cost of his treatments. If you have any extra funds and looking to help keep a good person alive, I ask that you consider donating. 
Thanks for listening to another episode of Uncorking a Story. If you liked what you heard, please consider subscribing on iTunes or wherever you get your podcasts. Also, please tell a friend about the show, we want to spread Uncorking a Story's message of positivity to as wide an audience as possible and sharing with a friend is a great way to show your support. Lastly, I'll remind you as I always do, that books make great gifts.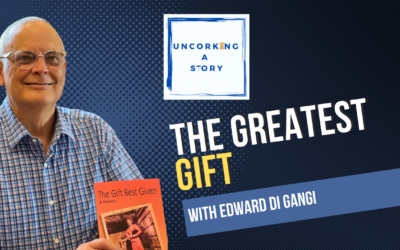 I love stories that involve cemeteries and libraries and today's guest on Uncorking a Story has a...
Stay Connected to Get The Latest Podcast Alerts