Why it's so hard for men to make lifestyle changes
This week I held some curiosity conversations with men about weight loss and learned that we are full of contradictions. These contradictions go beyond weight loss though (and make me want to stress eat). Listen in to find out why.
 Resources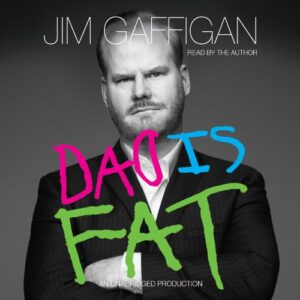 I had a conversation with an old friend and prospective client last week about a challenge her business is facing—attracting men to use their service. They have a new spokesperson they've tapped to help with that effort, but they have no idea what he should be saying to raise interest from guys.
So, in the spirit of partnership and wanting to land some new business, I held some Curiosity Conversations with men who wanted to lose weight about their approach to doing so. I call them Curiosity Conversations because I didn't approach these interviews with a formal discussion guide. Rather, I just followed my nose—my curiosity—to learn all I could from guys who wanted to lose weight. What I found were a number of contradictions:
In general, men will first approach weight loss through exercise. They don't want to talk about diet even though they know it's a primary component of weight loss. In short,

men want to lose weight on their own terms

, even if their own terms don't work effectively.

Guys don't fully understand the emotional components of behavior and how dealing with them is the first step in a long-term lifestyle change

. Dealing with emotions is not one of our strong points because doing so requires vulnerability, and if there's one thing we've been taught since we were young is that men shouldn't be vulnerable.

Men want to go it alone

and feel as if we should have the strength and discipline to not ask for help in this arena. So we eventually get frustrated when we fail, beat ourselves up, and dip back into our bank of bad habits.
The reality is this goes beyond weight loss. The three points above could summarize our approach to everything from career management to personal relationships. We approach them on our own terms, we don't recognize how our emotions impact our behavior, and we don't want to ask for help (and in my case directions!). 
Listen in to hear it first hand from some of the guys I met while doing this work. As an added bonus, you'll hear my own personal struggles with weight and why I could relate to every word these guys spoke to me last week. 
Interestingly, all of the guys I spoke with said they had a newfound energy and confidence just talking with me about the topic. This alone led me to believe that my prospective client has a huge opportunity with this market because their service model is all about accountability and building connections. I believe they already have all the tools at their disposal to set up men for success with lifestyle changes, but like the guys I interviewed, they just need some help in how to use those tools effectively. The good news is that I'm confident that my business can help them succeed with men.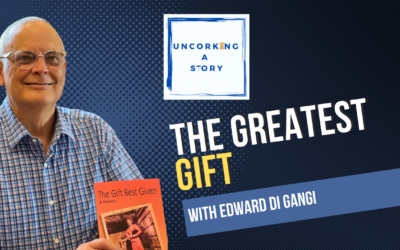 I love stories that involve cemeteries and libraries and today's guest on Uncorking a Story has a...
Stay Connected to Get The Latest Podcast Alerts