How well do you remember high school? Chances are you are more likely to remember the big events that happened—prom, the homecoming dance where you spilled spiked fruit punch all over your crisp white shirt*, and graduation, but would you remember something as random as someone coming up to you and saying something off beat? Probably not, right? Well, my guest today not only remembered a random (and creepy) comment in crisp detail, it inspired her to craft a novel about it! 
*That totally didn't happen to me.
Meet Lygia Day Peñaflor: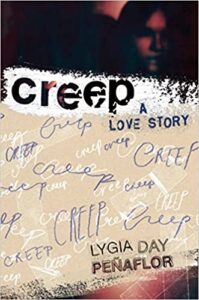 Lygia Day Peñaflor is the author of ALL OF THIS IS TRUE, and UNSCRIPTED JOSS BYRD. She also teaches young Hollywood stars on television and movie sets. Her students have included cast members of Gossip Girl, Boardwalk Empire, Spielberg's West Side Story, and others. She recently joined me to talk about her career and latest novel CREEP: A LOVE STORY.
Key Topics:
How she found her passion for writing and storytelling at a young age.

The impact she's had on the lives of her students.

What it's like teaching child actors on set.

Her path to publishing and the ups and downs along the way.

The real life inspiration behind her latest novel Creep: A Love Story.
Buy Creep: A Love Story
Amazon: https://amzn.to/3SUDKa9
Bookshop.org: https://bookshop.org/a/54587/9780358692928
Connect with Lygia
Website: https://www.lygiadaypenaflor.com/
Instagram :https://www.instagram.com/lygiaday/
Twitter: https://twitter.com/lygiaday
Connect with Mike
Website: https://uncorkingastory.com/
Youtube: https://www.youtube.com/channel/UCSvS4fuG3L1JMZeOyHvfk_g
Instagram: https://www.instagram.com/uncorkingastory/
Twitter: https://twitter.com/uncorkingastory
Facebook: https://www.facebook.com/uncorkingastory
LinkedIn: https://www.linkedin.com/company/uncorking-a-story/
If you like this episode, please share it with a friend. If you have not done so already, please rate and review Uncorking a Story on Spotify, Apple Podcasts, or wherever you get yours.