Have you ever felt like, at times, you are the black sheep of your family? You know, those times when you question why you are so different from everyone else in your life or even your community? Many of us who turn to the arts have a little bit of the outcast in us for a variety of reasons, but I think the most common are that we just see the world differently than others and that we experience our feelings in more intense ways. I know that today's guest, Kristina Lucia, feels the same way because we talked about it at length in our engaging conversation.
Meet Kristina Lucia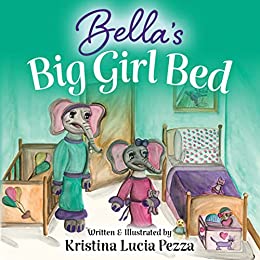 Kristina is an artist, creator, and author who ignites the imaginations of children and their parents through her limited edition animals and touching storybooks.  Her humble beginnings in a small farm town where there was only one traffic light sparked her creativity at a young age and her adopted home of New York City keeps her inspired daily. She joined me on Uncorking a Story to talk about her life as well as her books which include the Bella Lucia Book Series. 
Key Topics:
How Kristina's talent for art at a very young age paved the way for her becoming a children's book author and illustrator.

Why Kristina felt as if she didn't belong while she was growing up in a small farm town.

How and when Kristina realized she was a Writer (with a capital W).

Making the transition from corporate life on Wall Street to making a living as an entrepreneur and artist.

How Kristina feels the presence of both her mother and her grandmother in her life, long after they've passed.

A special offer for Uncorking a Story listeners.
Buy Kristina's Books:
Amazon: https://amzn.to/3zVZHxJ
Bookshop.org: https://bookshop.org/a/54587/9781959959007
Connect With Kristina
Website:  https://cccokl.com/
Instagram: https://www.instagram.com/ccc_of_kristina_lucia/
Facebook: https://www.facebook.com/kristina.andrews.77
LinkedIn: https://www.linkedin.com/in/kristinalandrews/
Connect with Mike
Website: https://uncorkingastory.com/
Youtube: https://www.youtube.com/channel/UCSvS4fuG3L1JMZeOyHvfk_g
Instagram: https://www.instagram.com/uncorkingastory/
TikTok: https://www.tiktok.com/@uncorkingastory
Twitter: https://twitter.com/uncorkingastory
Facebook: https://www.facebook.com/uncorkingastory
LinkedIn: https://www.linkedin.com/company/uncorking-a-story/
If you like this episode, please share it with a friend. If you have not done so already, please rate and review Uncorking a Story on Apple Podcasts, or wherever you get your podcasts.